These Templates Are Great For Internet Marketers
"Do You Need To Build Sales Letter Page Websites and Don't Want To Spend Too Much Time Doing It?"
Now You Can Easily Create Sales Letters Landing Pages, Squeeze Pages and Opt-in Pages
Creating a sales letter or landing page website is now very easy with the new WordPress Sales Page Template. Just install WordPress which can be done in less then five minutes, add the Sales Page Template and copy your sales letter text to a WordPress page and you have created a beautiful Sales Letter.
Attention Affiliate Marketers: You can now build Sales Pages or Landing Pages for your affiliate offers in very little time without knowing anything about webdesign or html code.
These are WordPress templates which allow you to create Sales Letter Pages that you can put anywhere on your website and still use the SEO power of a WordPress blog and whichever theme you are using. These templates work independently of any of the many WordPress themes available.
These sales letter templates will speed up your site building. YouI don't need to play with code to create these sites. Just add your sales content to WordPress and click publish. The built in WordPress Visual editor lets you create bullet points, change font color, add header tags and anything else you might need to style your sales letter without knowing a lot of fancy code.
And because WordPress is so convenient you can edit your site the next day or the next month and update the content or add new content without needing to upload any of the pages or changing any of the navigation links again. WordPress changes the content on the fly. This is a big timesaver.
Search Engines love WordPress. They spider and index WordPress sites very fast without the use of fancy SEO tricks.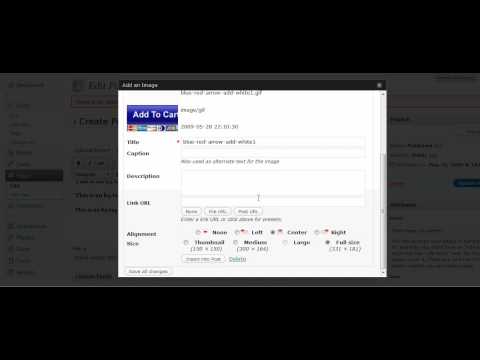 If you don't know this yet, WordPress is an amazing easy to use free open-source content management system (CMS) that is widely used on the internet and is used by major corporation as well as the top internet marketers.
Anyone can install WordPress that will look professional and can be easily optimized for today's search engine spiders without knowing anything about coding html, css or even php. WordPress has many great plugins that will help you create an SEO friendly site. And,, Google loves WordPress as well as Yahoo and the other major search engines.
Building a WordPress site the Pro Sales Letter Template is very simple so anyone can do it in no time. There is an illustrated step by step manual included with every theme package.
The WordPress Pro Sales Letter template enables you to build sales letter pages quickly and easily so you can:
Create Landing Pages for Pay Per Click Campaigns
Create Squeeze pages
Create email opt-in pages
Create pages for your CPA offers and much more…
The advantage of the sales page template over normal WordPress themes is that the theme was designed to do just one thing and one thing only… sell your product or service.
All parts of a standard theme that might distract a visitor from purchasing have been removed. Most standard WordPress themes are not marketer friendly. They have a lot of leaks to allow a visitor to click away from your offer. Most themes have just too many places to distract your visitor.
The sidebars and unneeded links have been removed in the template. The only link on your page will be to your payment provider. I have created the design to be very simple, yet put the focus on the sales letter text.
Formatting a WordPress Sales Page Is Very Easy!
Use the built-in editor that comes with WordPress. H1, H2, H3, H4, H5, H6 tags as well as blockquote are easily available so you can create testimonial boxes. I have also provided special boxes so that if you want you can easily add a "Pre-title" sentence above your main title as well as a "Post-title" sentence below your main title. There is no fussing with CSS code. And, I provide the code and graphics to make custom "buy now" boxes.
"Start Building Sales Letter Pages with Ease"
Regular Price:
$49.97

Today: $9.97
100% No Questions Asked Money Back Guarantee
I know you will love my WordPress Sales Letter Themes as much as I do. If within 30 days, for any reason you are not happy with the themes, please contact me by email and I will be happy to either fix the problem or refund your money.
Sincerely,
Ken Katz